Looking for car rental in Budapest - see 5 reasons why to rent a car with us:
Free pick up/drop off service to your hotel
Rent exact car not a class
No cancellation fees, book without prepayment
Excess protection, SCDW
Deposit as low as 200 €
---
Rent a Car in Budapest - Questions around car rental 
Do you think about renting a car in Budapest at a low price? Do you choose the best value for money? So, look what our company can offer you. Let's sort out advantages of car renting in the Budapest about which our Clients speak:

English-speaking personnel and support.
We know from experience of our Clients that it is rather difficult to agree about renting a car using non-mother tongue. The specialists of our call center know English, so they are ready to answer all your questions from 8 a.m. till 20 p.m. (local time), they will help you to transfer time of car supplying and to coordinate all necessary changes in the order. The same is applied to the help on roads. It is much simpler to ask for help in English in an unfamiliar city, than to try to phone service where a staff speaks only local language and does not always understand English.

Delivering of a car to any place around the city.
Usually, it is possible to take away a car only from the office of a renting agency. But if you plan to departure at 8 a.m. in order to see other cities, it can become a serious problem in usual company. We drive up and take away cars daily from 8 a.m. till 20 p.m. It means that you won't spend precious time for searching a parking in a car rental agency while receiving your car or after the day sated with new emotions. Our regular Clients have already estimated free delivering and returning of a car both to the hotel and at the airport of Budapest. You arrive and you are met by our driver who gives you a car. It is really very convenient. 

Paying for a car in cash or by a card.
Someone who has already used the international car rentals knows that pledge can be returned on the card up to two months. We usually return deposit within two days. Anyway, it is the choice of the Client while booking a car in Budapest.

Internet in each car.
Wi-Fi router can be installed in each car according to your desire. It gives an opportunity to use the Internet in all European Union. You will always be in touch. It is worth a lot.

GPS navigation.
Though nowadays it is possible to download navigator to a phone, almost all our travelers prefer to take classic GPS navigation. Sometimes such detail will help you to save extra hour and spare your nerves.

Possibility of pick up/drop off a car during the off hours.
Sometimes there is a situation when your plane arrives late at night, but you planned to travel by car in the morning. We have a possibility of car rental during the off hours. Let's count. We deliver cars free of charge from 8 a.m. till 20 p.m. The next first hour from the time off costs 10 euros and the next hours cost only 5 euros. It means that if your plane arrives at 10 p.m., you'll pay only 15 euros for car provision during the after-hours. In addition to the above our driver will wait for you in the hall of the Budapest airport with a plate on which your name is written. At the same time, a taxi to the city will cost 33 euros.

Possibility of one way car rental.
Sometimes people who travel by car plan their route in a way that to arrive to one city and to finish their travelling, then to take off home absolutely in other place. For them we have such service as one-way car rental. For example, they can take a car in Budapest and return it in Prague, Vienna or even Berlin. It is even cheaper, than to move overland on your own. Almost nobody offers the service of one-way car rental. It can cost a lot, because it is provided by the local companies and they have no opportunity to take away cars in other cities. We work in several large cities of Europe and mastered this process. Besides, we managed to leave the price of this service within the comfortable range.

Rent our car and receive more than just a rental! Make a reservation of a car that you liked on the website. We have a free cancellation of booking and we don't ask data of your credit card. While receiving a car you pay for it in cash or by a card.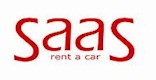 The group of SaaS companies has the network of car rentals across the Europe. Due to this, we can offer you the best terms of car renting in the large cities of Europe. Today our locations of car giving and returning are in Germany, the Czech Republic, Slovakia and Austria. You can reserve a car in the following cites:
Germany: Munich, Dresden.

Austria: Vienna.

Czech Republic: Prague car rental.

Slovakia: Bratislava.

If you haven't found your city in the list, but you would like to receive or return a car in other place, please, visit our section One-way car rental or contact us and we will make calculations under your conditions.

If you have a desire to visit new, unexplored cities, unfamiliar places, we think the best option for you is to rent GPS navigation in English. In any way, the price of rent isn't comparable with the comfort while your travelling around the unfamiliar area. GPS navigation will precisely pay off the saved nerves and spent time to good use.

If you consider that there is a need for some additional equipment, for example, a child seat, ski boxing or navigator, they are presented on the page of a car as additional equipment. Many of these things are free.